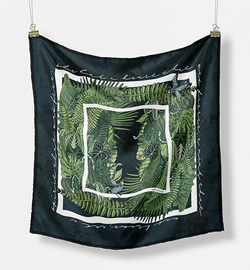 CB Grey Silk Scarf - Whitney
Hand drawn by Atlanta creative Courtney Buchanan, the silk scarf has been transformed for the modern woman.  Each scarf is inspired by and named after a friend, artist or any other woman that has inspired Courtney so they all have a special meaning.
Each scarf is 100% silk and measures 36" x 36".